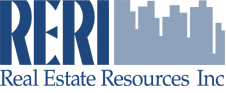 An investment in commercial property needs professional assistance to reach its highest potential. From highly effective leasing and marketing programs to ADA compliance surveys, tenant relations, routine maintenance, even recycling programs, Real Estate Resources helps maintain the value of your property.

As property management experts, we offer:

Rapid Response

24 hours a day

Pro-Active Management

Including weekly inspections to note potential problems and take immediate action.

Flexibility & Affordability

To meet a wide variety of property management needs.

Reliability

From the professional appearance of our service staff, to our "can do" attitudes, we're always on the job.

Individualized Service

Our property management contracts are custom designed to fit your property and its needs.